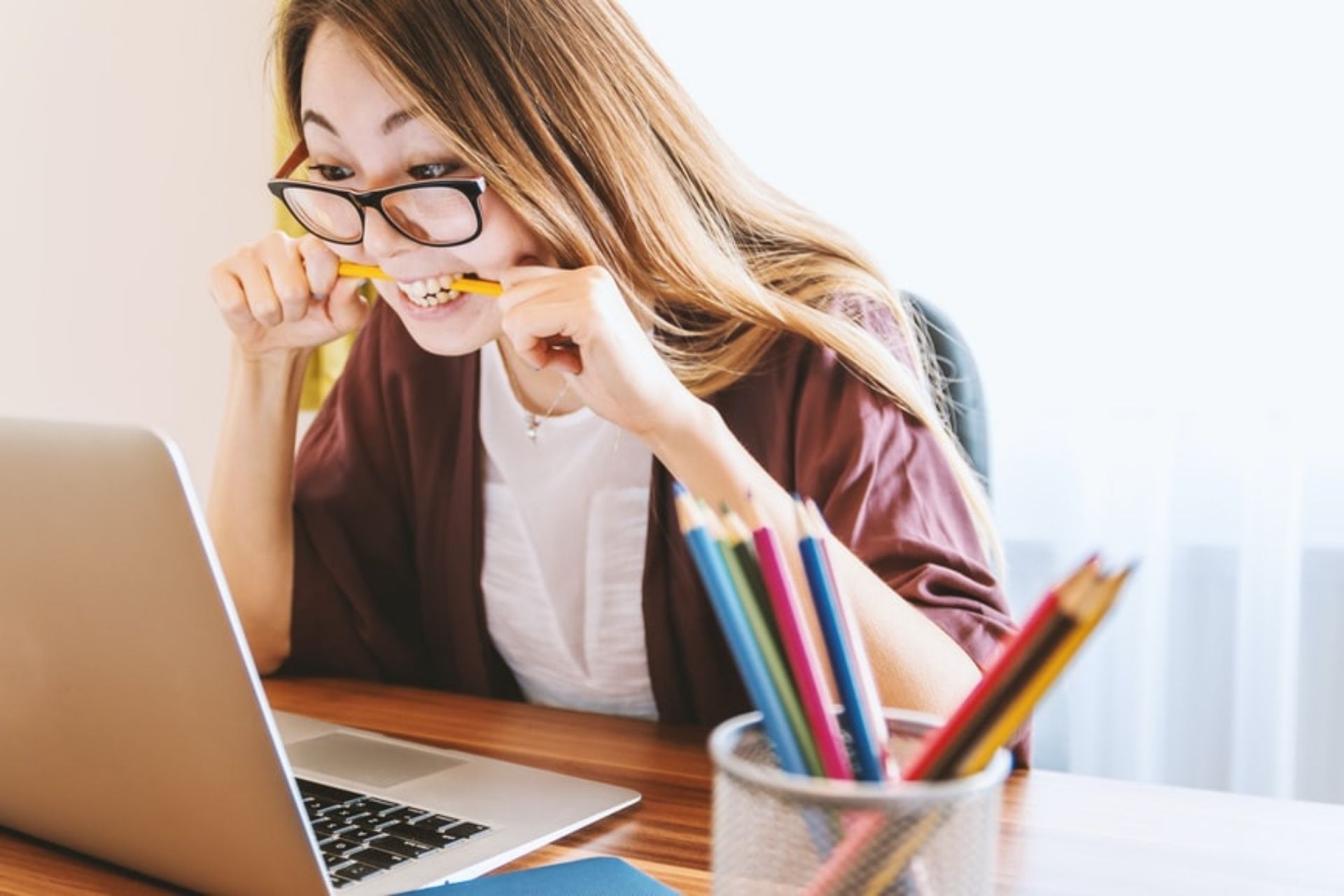 We are a reader-supported education publication. When you buy through links on our site, we may earn an affiliate commission to help us keep providing content.
Being part of a student organization is one of the most exciting and memorable parts of going to college. In addition to meeting like-minded individuals, you'll also make new friends and work together to serve the community. Your involvement will encourage self-development, enhance your leadership skills and maybe even help you discover your passions. Plus, being a member and holding positions within the organization will look quite impressive on your resume.
Regardless of whether you join or start a club, you're going to need funding to keep it up and running. That's where grants come into play.
Why Grants are Important
Student clubs and organizations require funding to host events, provide resources, reach other students and invest in the community. However, internal efforts to raise money may yield insufficient funds, which is why many apply for — and receive — grants. Unlike loans, you don't have to pay interest or return the sum to a lender. Rather the money is yours to keep, so long as it goes to supporting your organization and what it stands for.
How to Find Grants
If you've already found financial aid for yourself, you're likely already familiar with the process by which organizations apply for and receive grants. You can even find grants on the same webpage as scholarships. Thus, locating potential rewards and donations may be easier than you'd think. Follow the steps below to find willing donors and grants that benefit your organization and its efforts.
1. Check the School Website
Most university websites include information regarding grants for college student organizations. Some even go so far as to list grant and funding providers and their contact information so you can inquire directly about availability and criteria. Others, still, list awards that organizations can apply for through the college, itself. However, a select few won't allow you to apply for general funding until your club has been active for at least a year, so remember to check your school's criteria before applying.
2. Search Online Databases
If your university doesn't provide a list of resources for student organizations, search online databases for available grants. This route may require more time and effort on your part but, if you're successful, the work will be more than worth the reward. Conduct a quick Google search for online funding databases and scroll through potential sponsors and donors. Odds are you'll find at least one grant that you're eligible for.
3. Speak with Other Organizations
How are your fellow student organizations staying afloat? Who is funding their efforts? Speak with fellow student leaders to determine where they find grants. Even the select few that are self-funded should be able to point you in the right direction so at least you have some leads. Connect with clubs that share similar interests and values to discover the most viable options.
4. Talk to Alumni
Perhaps you have an older friend or sibling who's already gone through college and experienced being part of a student organization. They'll likely have a wealth of information to share about finding grants. Maybe they'll even help you make a few connections with current students or generous donors. You never know until you ask, so get curious and reach out. Even if they don't have any advice regarding grants, they may still have a few tips for surviving college.
5. Ask Student Government
People who oversee student organizations may also have some hints for those in need. In some cases, this point of contact will be an advisor or department head. In others, the student government may be of help. These student leaders are deeply involved with campus groups and their efforts, so they'll likely be familiar with their supporters, too. Inquire about general student organization funding as well to determine if the student government can assist you directly.
How to Apply for Grants
Once you find a few viable options, outline how your organization will use a grant, should you receive one. Talk with other members to determine where the money will go so that everyone is in accord. Then, get ready to apply to as many grants as possible. Use the tips below to complete, appeal and renew your application.
1. Check Eligibility Requirements
Before submitting your application, remember to check the eligibility requirements and ensure your organization qualifies for funding. Maybe your group must fit into a particular or have a certain number of active members to apply. Some sponsors also create detailed criteria to weed out organizations trying to take advantage of their generosity. Pay attention to special instructions, payment methods and availability as well to ensure a seamless partnership should they grant you some money.
2. Fill Out Paperwork
If you meet all the criteria and there's still funding available, fill out all necessary paperwork and submit it well before the deadline. Enter budget information, qualifications and assurances and include the outline that details how you'll spend the money. Odds are the donor will want to see these particulars before offering assistance or support. Save them the time and effort of asking by being proactive and sending it along with your application.
3. Await Approval
Once you've submitted all the forms and paperwork, all that's left to do is await approval. If you applied through your school, check their website or your student portal for updates. Otherwise, keep a close eye on your inbox. Delegate tasks and assign someone to check approval status to cover all your bases and ensure you receive approval in a timely manner. The process may take a few days, so organize these efforts ahead of time.
4. Make Appeals
In the event that your application is denied, you may be able to submit an appeal for reconsideration. This option is likely if you applied for university grants. Write a letter explaining why you believe your organization deserves the money and why they should rethink their decision to deny funding. If you're persuasive enough, they might do just that. Be sure to submit any and all appeals before the deadline so they have no further reason to reject your organization.
5. Follow the Rules
Once you've scored a grant or two — or more! — follow the obligations and rules to a T. Most sponsors refuse to finance parties, merchandise or capital goods unless they're integral to the organization. They can also take their funds back if they find out you're misusing it, so it's important to practice integrity whenever a donor trusts you with their money.
6. Renew Your Request
If you manage to maintain your eligibility, you might be able to renew your grant for the following semester or school year. Keep in touch with the funding committee or donor who gave your organization the grant. Send them updates about ongoing philanthropic efforts so they see where their money is going. On the other hand, if an organization or general fund awarded you a grant, you must maintain your eligibility and possibly fill out additional paperwork to apply for renewal.
Additional Ways to Get Funding
Grants are incredibly important for student organizations in need of funding. However, they probably won't cover all of your club's expenses. Therefore, you must find additional ways to raise money or attract donors. Otherwise, you risk going into debt or shutting down your org altogether.
Here are a few ideas to help you find funds.
Plan Fundraisers
Bakes sales and car washes might seem elementary at this point, but they're ideal solutions when you need to raise funds fast. These classic techniques are easy to organize and implement. Plus, students on campus will likely appreciate the delicious treats and affordable wash. Host these events a few times each month to ensure a semi-steady stream of income when grants are in low supply.
Host Raffles
Raffles are easy to plan, too. However, they're best for organizations that have at least a few months' worth of savings in the bank. After all, you'll need to purchase a grand prize for whoever wins the raffle. Plus, it has to be good enough to entice students to purchase tickets. Consider what you might like to win if you were entering. Then, sell tickets on campus and host a virtual drawing so everyone can watch the results in real-time.
Organize a Gala
If your organization has a fairly large amount of savings and you want to invest it in a more lucrative endeavor, host a gala at the university. Give sponsors and donors who have contributed to your organization in the past first dibs on purchasing tickets. Then, sell the remainder to students and community members. Provide dinner and a recap of the past year's achievements. What do you hope to accomplish in the future? Use ticket sales to rebuild your savings and fund community service efforts.
Shoot for the Moon
A wise man once said to shoot for the moon. Even if you miss, you'll land among the stars. That said, your organization should apply for as many grants as possible as early as you can. Sure, you might not get them all, but you should score at least one. Depending on how much it's for, you might not even need additional fundraising or sponsorships. Good luck!